This is a guide for linking multiple devices.
To link an iOS device to another iOS device, click settings and Connect your saved game to Apple Game Center.
To link an Android device to another Android, click settings and Connect your saved game to Google Play.
The above mentioned methods cannot cross platforms, but will save your progress onto Cloud servers so that the data can be recovered in case the game with data file is deleted and/or your device is reset.
To link between iOS and Android use the 'Link a Device' feature under settings.
Here is a step-by-step guide with pictures.
Click Settings and select 'Link a Device' on both devices.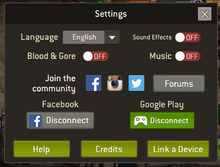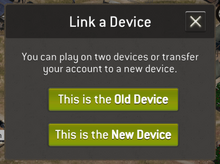 *Follow the next instruction carefully or risk losing your data*
On the device that has your progress and the one that you want to transfer click 'Old Device'.
On the device that you want to play the game on click 'New Device'.
A pop-up will appear on the old device with a code and a 2 minute timer, type this into the new device within the given time.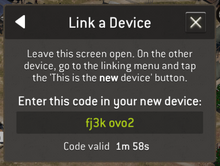 Once the code has been entered successfully a question will pop-up asking "Are you sure you want to replace the current camp with this one?" Click 'Ok' and a second notification will say "Linking Successful".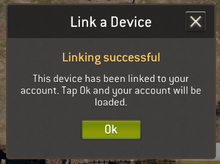 The game will then load on the new device and a disconnect window will pop-up on the old device, since the same profile cannot be played on more than one device.
Now the game can be played on either device since they are both linked.